Need a quote, more product information or to locate a distributor? Please contact us!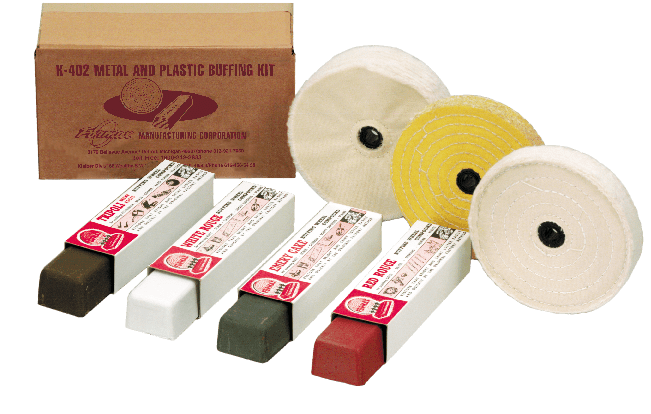 K-402 METAL AND PLASTIC BUFFING KIT
The kit is packaged especially for the industrial/commercial and workshop trade that requires a handy ready-to-use buffing wheel and polishing compound kit, for immediate or occasional use. Shelf life storage is indefinite.
Each K-402 kit contains three (3) different type buffing wheels and four (4) different grades of buffing compound. Each Wheel is 6 inch (6") in diameter and approximately one inch (1") thick to provide wide wheel units, and is supplied with it's own telescoping, removable bushing. This permits mounting on spindle shafts of 1", 3/4", 5/8" and 1/2" diameters.