STAINLESS STEEL BUFFING WHEEL BAR COMPOUNDS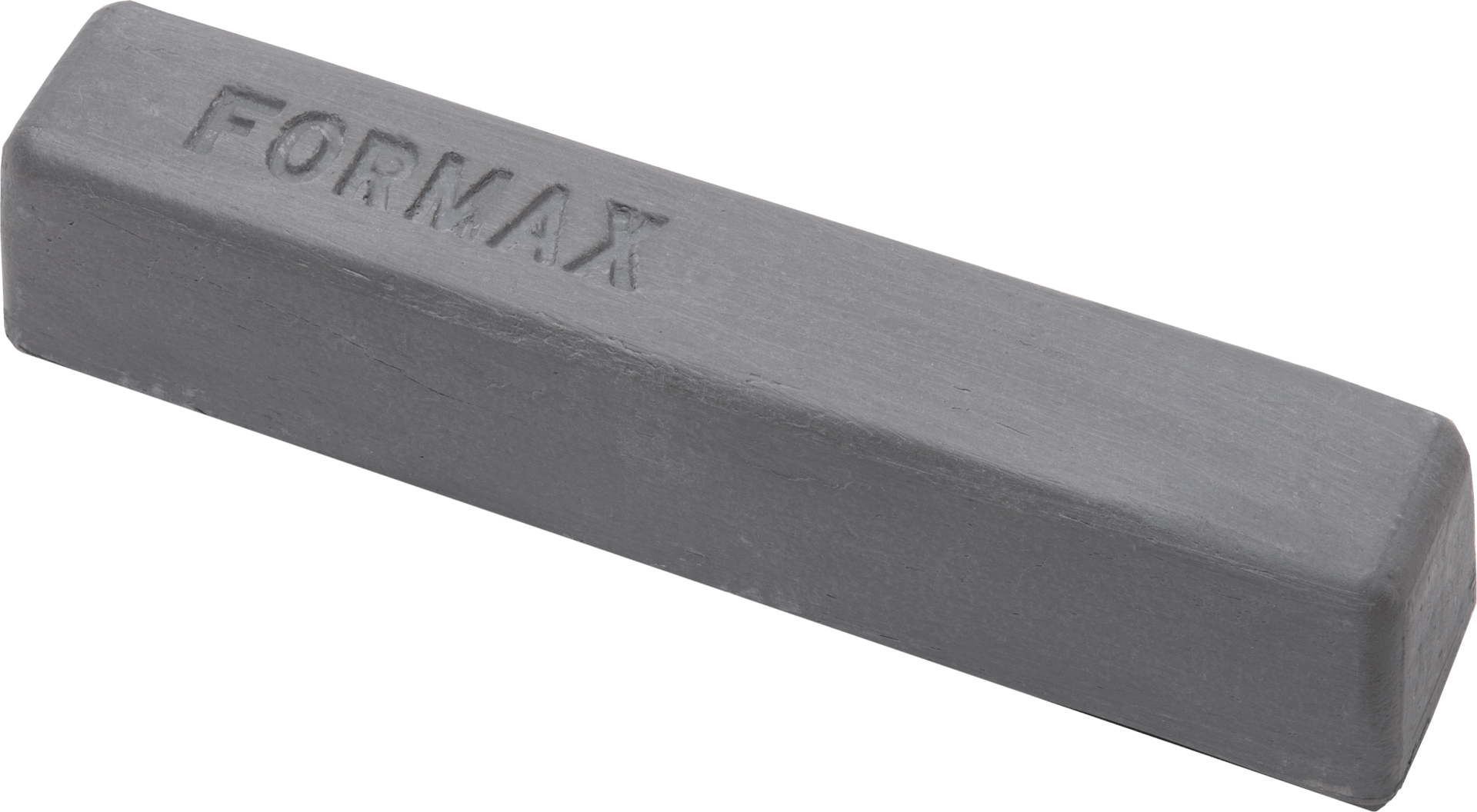 FOR STAINLESS OR COLD ROLLED STEEL
Stainless Compound is made of "alumina" and grease binders.
Developed for use on stainless steel, its fast cutting and good coloring properties are also a favorite for buffing all types of steel.
PRODUCT NO.
GRADE
DESCRIPTION
 
 
 
515-6140
#12
"CUT-RITE" STAINLESS STEEL COMPOUND (DRY) A dry grade of compound with a very fast cutting action achieved through fine but sharp cutting abrasive particles blended in the formula. No. 12 has a wide use for cutting down and coloring small work in one buffing operation. Leaves the work clean and free of any trace of grease or dirt.(Bar color: Gray) 
515-6141
#19
"FAST CUT" STAINLESS STEEL COMPOUND (MEDIUM GREASY) Very similar to "Excello" but, being slightly greasier, it produces a faster cutting action. Used extensively on automatic buffing machines.(Bar color: Gray)
515-6142
#33
EXCELLO STAINLESS STEEL COMPOUND (MEDIUM GREASY) A medium greasy, fast cutting compound suitable for buffing down and coloring out the work in one operation. This is our most popular all-around grade for the large variety of average work.(Bar color: Black)
515-6143
#34
"SUPERIOR" STAINLESS STEEL COMPOUND (DRY) A very dry grade intended for use on work that has a good smooth surface to start with such as light stamping and moldings, or to be used as a "coloring" compound to bring out a mirror-bright luster after the work has first been buffed down smooth by a previous buffing operation.(Bar color: Gray)
515-6144
#37
"EXTRA FAST CUT" STAINLESS STEEL COMPOUND (MEDIUM DRY) Because sharp abrasives have been blended into the formula, an extra fast cutting action is produced. Ideal for buffing out light tool marks or scratches. Its use may reduce or entirely eliminate previous finer polishing wheel operations.(Bar color: Gray)
515-6146
#190
CUT & COLOR STAINLESS A dry grade, with a combination of abrasives giving a dual action because it cuts down and colors the work in one buffing operation on many applications. Leaves the work clean.(Bar color: Gray)
515-6147
#301
ALL PURPOSE STAINLESS A medium dry grade that has been a popular seller for years, for all classes stainless steel color buffing. A white compound made from pure alumina that produces an exceptional coloring action without creating scratches.(Bar color: White)
515-6148
#306
GREEN STAINLESS ROUGE Grade #306 is a dry working grade that combines fine alumina blended with green chromium oxide for producing a bright, lustrous buffed surface.(Bar color: Green)
515-6113
C-170
WHITE LIGHTNING STAINLESS ROUGE An extra dry grade intended for color buffing stainless steel to a mirror-bright finish after the metal has been buffed down smooth with a stainless steel cut grade buffing compound. C-170 is also used to color buff chromium plated work to a higher and brighter luster and to remove stains and frosted burn marks. Does not load up on the buff or pack into crevices or recesses of the work. (Bar color: White)
Packing Information
All grades made in standard 2" x 2" x 10" size bars each.
Packed 24 Bars per Carton, except for Grades #37, #190, #301 and #306, which contain 22 bars per case to conform to standard package weight limitations of 70/lbs. or less.
Also available in extra long lengths and special shapes to fit buffing compound applicators. Request a Quote for more information.