Featured Product of the Month
Blue Moon Rouge
A modern development that has proven superior by serving as a true general purpose rouge. This is our most popular grade for high-luster color buffing for stainless steel, aluminum, brass, wood, clear lacquered surfaces and plastics, including acrylics. Also used to remove water stains and frosted plating burn marks.
Download Our Product Catalogs:
When Perfection Counts – Turn To The Experts!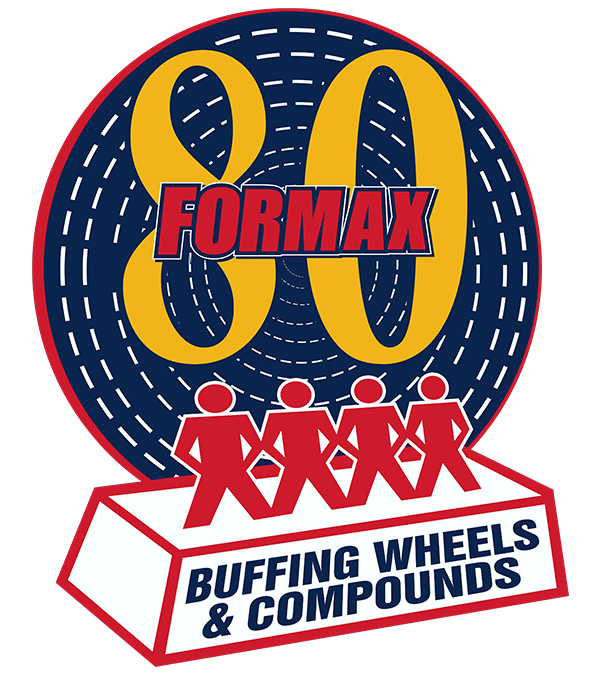 Celebrating 80 Years of Manufacturing Excellence!
Since 1938, Formax has been a leader in manufacturing superior-grade Buffing Compounds and Buffing Wheels for the finishing industry. Over the decades, we have developed many grades and styles of Buffing Compounds, Buffing Wheels and Polishing Accessories that have become standards in the finishing industry.
I believe the Formax Mfg. Micro Fine Green Honing compound is the best to use on a hand held leather strop. The compound works brilliantly. It's easy to apply, lasts forever and produces exceptional results even for buyers who have never used before. Good stuff! Kind regards, Graeme -   Razorsharpshop and Aussie Strops
Graeme Barber
Thank you Formax for caring even for the smallest customer in such a great way.  I assure you I will never look anywhere else for my compounds and really appreciate all of you, front office to production to shipping. From day one you have taken time for and great care of us.   Sincerely, Robert B.
Robert B.