Proposition 65 Statement
Formax Manufacturing Corporation is committed to providing safe, high quality products for our customers and we are working to ensure that our products meet the needed changes for the Proposition 65 requirements.
California Proposition 65 Description:
Proposition 65 is an initiative to address the State of California's growing concerns about exposure to toxic chemicals. California Proposition 65 requires a warning on products that may contain any of the 800+ chemicals or ingredients that the California Office of Environmental Health Hazard Assessment (OEHHA) lists as carcinogen or a reproductive toxin. The regulation is not specific for any product category but generally includes a variety of elements and chemicals.
Formax Manufacturing Corporation Compliance
Some of our products contain items or traces of various chemicals that are on the list, of which, we are required to name at least one listed chemical that prompted the warning. Therefore, where applicable, products will display the following label: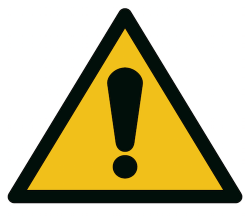 WARNING: "This product can expose you to Titanium Dioxide, which is known to the State of California to cause cancer. For more information go to www.P65Warnings.ca.gov
Proposition 65 law applies to any company operating, manufacturing or selling products in the state of California. Formax products are sold and distributed both nationally and internationally. As it would be difficult or impossible to place warnings on only the products shipped to or sold in California, we have chosen to include this warning on all applicable products to ensure compliance with Proposition 65 law, regardless of destination.
• Retail Packaged Products – Individually pre-packaged "Retail" and "DIY" products will be labeled with the warning label where applicable.
• Bulk Packaged and Industrial Sized Products
IMPORTANT – Customers distributing or reselling our bulk packaged products will be responsible for the proper label, if the products are removed from the original shipping container supplied by Formax Mfg. Corp. Individual bulk products will not carry warning labels for these items, only the outer carton and/or pails will carry the warning where applicable.
Additional information on Prop65 is available at:
https://www.p65warnings.ca.gov/new-proposition-65-warnings